Ductless Mini Split Air Conditioner Installation
We Serve Kelowna, West Kelowna, Peachland, Vernon & Lake Country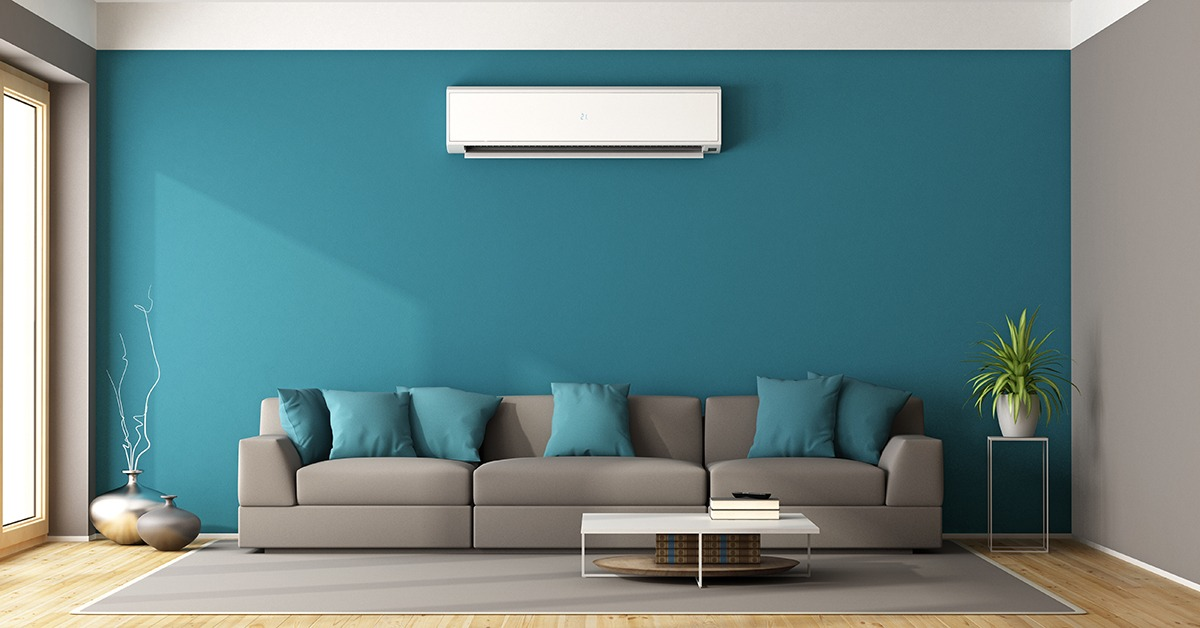 Install a ductless, mini split air conditioner & heat pump combo and receive up to $2000 in rebates from FortisBC on top of your future energy savings.
Ductless mini splits AC and heat pump combination units can be added to any room in your home, offering a flexible heating and cooling option when central AC is not an option.
How Ductless Mini Splits Work
Mini split systems function either as air conditioners or can be heat pumps, which can provide heating and cooling to keep your home comfortable year round. This consists of one or more wall-mounted indoor units and a heat pump located outside your home. The two are connected by a small coolant tube of a half inch or less, making installation much more flexible for homes with no ductwork, heated by baseboards or for older homes where ductwork isn't adequate for a central air conditioning system. Technological improvements in heating capability have made these types of units an increasingly popular option for northern climates, such as the Okanagan.   
Where Do Mini Splits Work Best?
Areas Not Covered by Your Current Heating & Cooling System
For areas such as new additions, solariums, or garage suites that weren't originally designed to be serviced by your existing heating & cooling system, a mini split system is an excellent solution. 
Older Homes Without Ducting or Without Adequate Ducting
If you own an older home heated by baseboards, installing a ducting system would require a major renovation, but because a mini split air conditioner or heat pump only requires a small cooling line, this opens up the heating and cooling options. If you have an older home where ducting wasn't designed to provide zoned comfort, a mini split would be a great alternative to an entire overhaul of your ducting system.
Homes With a Desire for Climate Controlled Zones
From a home with infrequently used areas to a difference of opinion on a comfortable room temperature, adding mini split units to multiple areas of your home is an excellent way to control temperature in zones. This not only keeps everyone in your home happy, but also reduces your bills because of the ability to stop heating or cooling an area at the flick of a switch.
Contact us today for your free quote or estimate. We serve Kelowna and the surrounding areas ranging from Peachland to Vernon.