Water Leak Detectors and Monitor Installation
We Serve Kelowna, West Kelowna, Lake Country & Peachland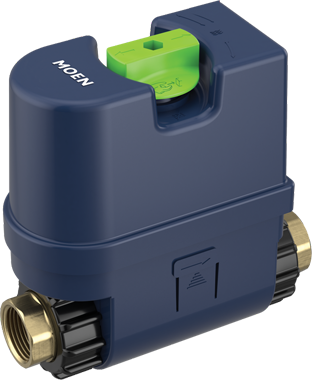 Add peace of mind and protect your home from potential flooding. Our leak detection systems can save you from a costly flood by automatically shutting off the water. We work with high-quality Flo by Moen Smart Water Monitors.
How Does It Work?
Flo by Moen water monitoring systems automatically detect small changes in water pressure caused by leaking and shut your water supply source off. This protects you from potential flooding on all water lines, faucets, and appliance connections.
How Do You Control Water Shut Off?
Water monitors have a physical valve that can also be turned on and off electronically. This connects to a smart phone app so you can control even when you're away from your home.
Reduce Your Insurance Risk
Did you know you may not be covered by insurance if a flood occurs when your home is vacant? This can help protect you from potential exposure while you're away on vacation or if you have a vacation property. Some insurance providers also offer savings when you install a leak detection system.
Monitor Your Water Usage
In addition to protection from potential leaks, water monitoring systems track your water usage over time so you can see any trends and avoid wasting.
Interested in adding a leak detection system to your home? Contact us for a free quote.