There are a few signs that a hot water heater may be about to fail you should be on the lookout for. Before seeking these out, you may just want to start with the age of your heater. If your heater is older than 10 years, your insurance may not cover you if a failure happens. Some policies may even be less than 10 years.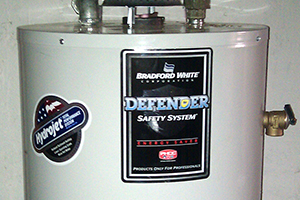 How do I find out how old my hot water heater is?
Hot water heaters will have rating plates with a model and serial number.  The age of the tank can be found by looking up the manufacturer's serial number which incorporates the month and year.  If the label is missing, there may be a date stamped into the metal.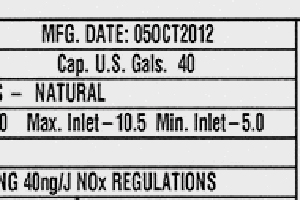 What are the signs my tank may fail?
Common signs of a tank that may be ready to fail include:
Rust on the tank or in the water

Failure to heat water

Any leaks around the tank

Noisy operation
What's the most cost effective solution?
In the short term, replacement of a hot water tank is the most cost effective solution. You could repair a tank, but it may not be worthwhile if the tank is getting older for insurance purposes alone. 
In the long term, particularly if you plan to own your home for an extended period, you could consider investing in an on demand hot water system (tankless). These can save cost because they won't need to be replaced at regular intervals and also because they use significantly less energy. Fortis BC offers an energy savings discount of $1000.
Not sure if it's time to replace your tank? Contact us for a free estimate. We offer up front pricing and have low-interest financing options available to keep you on budget.