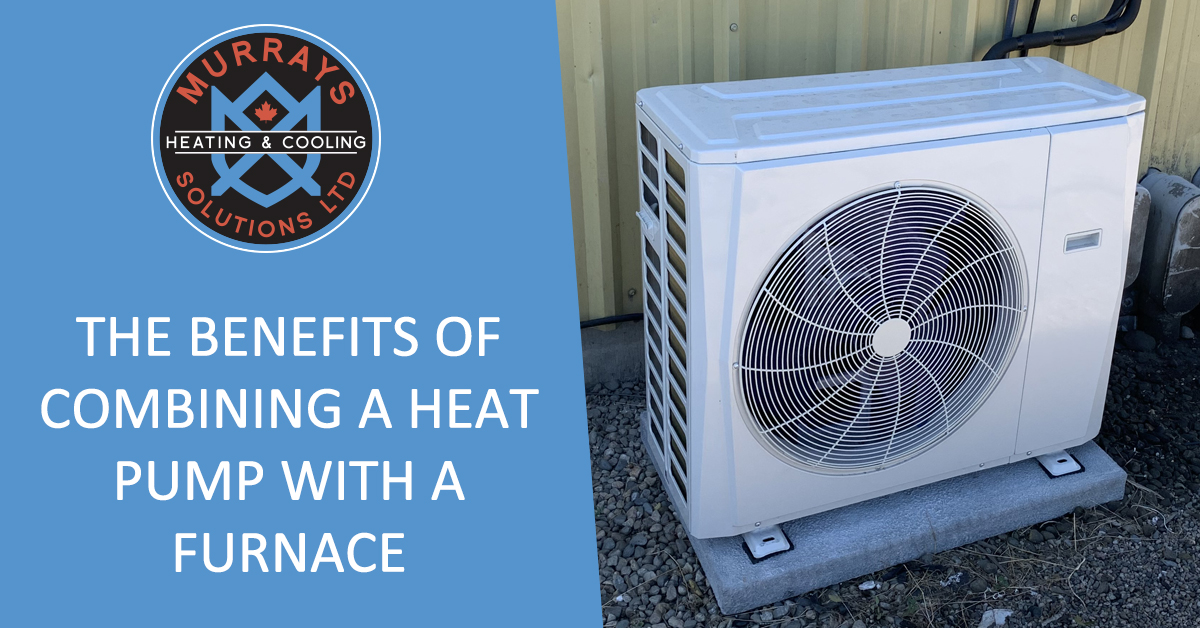 Are you considering the heating and air conditioning benefits of a heat pump for your home? We're introducing a new offering that can seamlessly connect a variable speed heat pump to an existing gas or electric central air (ducted) furnace also referred to as a dual fuel system. It offers the convenience of being controlled through a single programmable thermostat to automatically switch between equipment for major efficiency gains.
Conventional heat pumps will turn off at -5C ambient outdoor air and switch to your back-up source of heat such as your gas or electric furnace.  Using a variable speed heat pump, typically used in mini split applications, our heat pumps operate down to -20C before switching to back-up heat.  This is especially attractive when you have an electric back up, because electricity is typically a higher cost to run than natural gas.  These heat pumps qualify for the HPCN (Home Performance Contractor Network) program.  The flexibility with these options are endless, and one of our experienced sales technicians can aid you in deciding which one is best for your home.
What are the benefits of choosing a dual fuel heating & cooling system?
Improved Cooling Efficiency
By seamlessly combining the efficiency of a heat pump with the powerful air movement of a forced-air furnace, the cool air can be distributed with very low energy costs.
Need a little assistance understanding the technical side of heat pumps? Here are a few frequently asked questions.
What is a Heat Pump?
Contrary to what their name suggests, heat pumps are dual purpose. They work to draw heat inside the home in the winter (even in very cold weather) and release heat outside the home in the summer working as an air conditioner alternative. Instead of burning fuel like a conventional furnace, they move thermal energy between the inside of the home and the outside of the home through refrigerant lines.
Do Heat Pumps Work Well in the Okanagan Climate?
Although heat pumps have been around for over 100 years, they usually weren't used in colder, northern climates because heating efficiency was lost in cold weather. In recent decades, the technology has greatly improved making them an increasingly popular choice. Modern heat pumps can extract heat out of the air even at minus 20 Celsius, however, they operate less efficiently than traditional furnaces at lower extreme temperatures.
Why Choose a Heat Pump for Your Home?
Heat pumps are very energy efficient because they move heat energy rather than create it. This can help them achieve efficiencies of up to 300% under optimal conditions (3x the energy they consume). Modern environmental standards on new buildings in addition to low operating costs have made them a popular choice for homeowners.
Interested in learning more? Contact us for a free quote and see if a dual fuel system is right for your home.