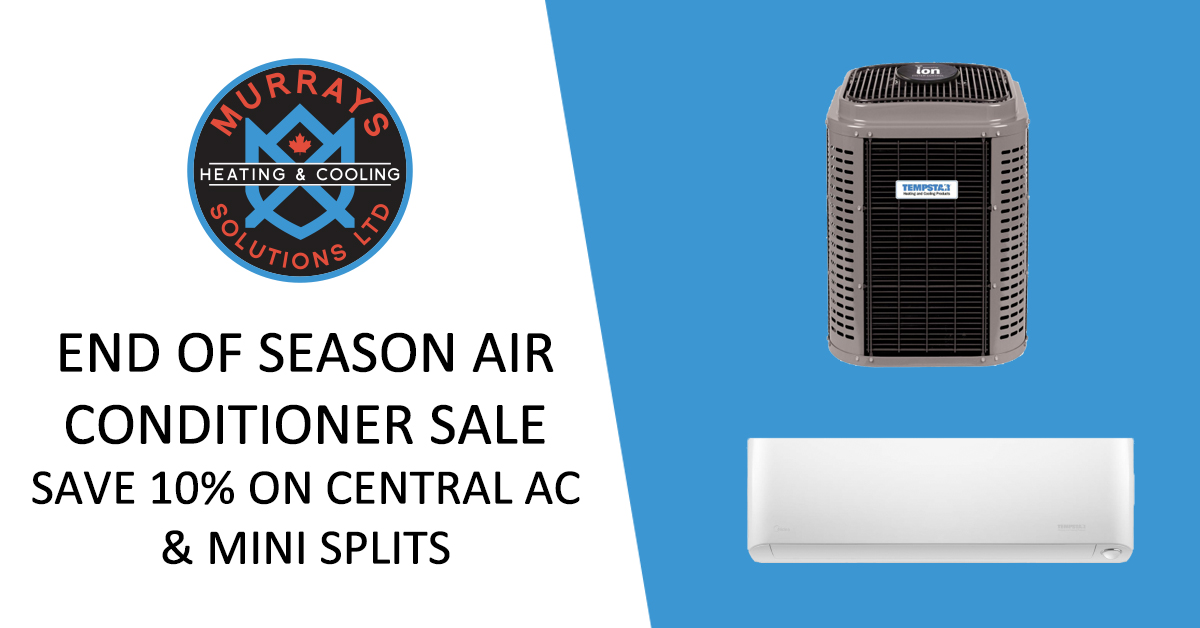 Each year, we're run off our feet during summer heat waves and things start to slow down through late August. That's why we want to reward homeowners when they install equipment proactively and we have a bit of room in our schedule.
Until Sept. 30, 2023, save 10% on central air conditioners and mini split heat pump/AC units.
Why install an air conditioner at the end of summer?
We're all feeling the pinch of inflation. No matter what equipment supplier you decide to go with, prices have been climbing. By installing now, you're locking in our current price, plus we're offering an additional 10% discount. Next year, equipment suppliers may well raise prices 5-10% again, and we unfortunately have to pass that on to our customers. Learn more about our air conditioner services. 

Have an aging furnace? Learn more about why you may want to consider installing both at the same time to save on installation costs and maximize your equipment's efficiency here. FortisBC will be ending their rebate program at the end of 2023. If you install by Dec 31, you can qualify for $1150 in energy saving rebates.
Contact us for a free quote and find out why we've earned a 5 star rating on Google.