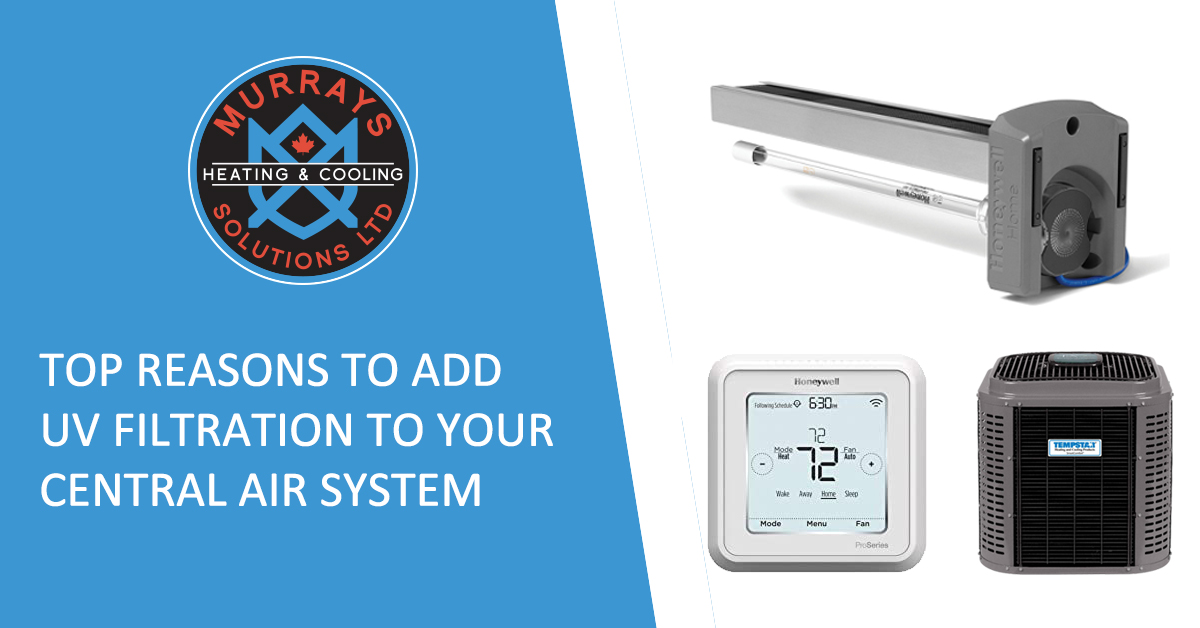 Modern airtight homes are excellent for efficiently maintaining your home's temperature. One of the downsides of this, however, is that particles such as mold spores, viruses and odours can be trapped inside. One solution for this issue is adding filtration to your central air. UV sterilization has an extensive history in settings such as hospitals and restaurants. Recently, it has become increasingly popular in the home, particularly for those with a sensitivity to allergens.
Here are some of the top reasons to consider adding UV to your heating and cooling system.
Mold & Bacteria on Air Conditioners
Mold and bacteria can thrive in moist cool conditions like your air conditioner's evaporator coil. Adding a UV filter will kill contaminants in the home such as mold spores, bacteria and viruses.
UV Filtration Increases Efficiency and Lifespan of HVAC Components
When contaminants build up inside your AC coils, it can force the system to work harder to circulate air. This reduces efficiency, increases your bills, and can also shorten the lifespan of your equipment because it's working harder.
UV Filtration Requires Less Maintenance
UV filtration uses light rather than cleaning with a physical filter. This leads to less maintenance than alternative home filtration systems. UV filters only require maintenance when a bulb needs replacing.
If you're interested in adding UV to your home, contact us for a free estimate.
Until April 30, we're offering free UV filtration systems and WIFI thermostats ($700 value) when you have an air conditioner installed. Air conditioners start from $3,850 for the unit and installation.
Looking to remove odours from a shared dwelling or from a home with pets?
Upgraded models of Honeywell UV air filtration systems feature odour absorption. This makes it a popular option in homes with multiple units and a shared central air system. If tenants cook meals with unappealing odours or have pets, this helps to reduce smells in the home. If this is a feature you're interested in, talk to us about upgrading. We'll take the price of the base model and installation cost off of your bill during our air conditioner deal.