Ductless mini split systems have been popular in more moderate climates for decades. In recent years, advances in technology have made them an excellent heating and cooling solution in colder northern climates like the Okanagan. They offer significant savings on costly baseboard heating and function as a dual purpose air conditioner in the summer.
If your home doesn't have central air ducts, has smaller ones that are inadequate for modern furnaces, or even if you have a more modern ventilated system that produces hot and cold zones, mini splits can be an excellent solution to keeping your home comfortable. Here are a few of the top reasons we recommend considering them.
What is a Ductless Mini Split System?
A mini split system functions both as a heat pump in the winter and an air conditioner in the summer. This consists of one or more wall-mounted indoor units and a heat pump located outside your home. The two are connected by small refrigerant lines, making installation locations much more flexible.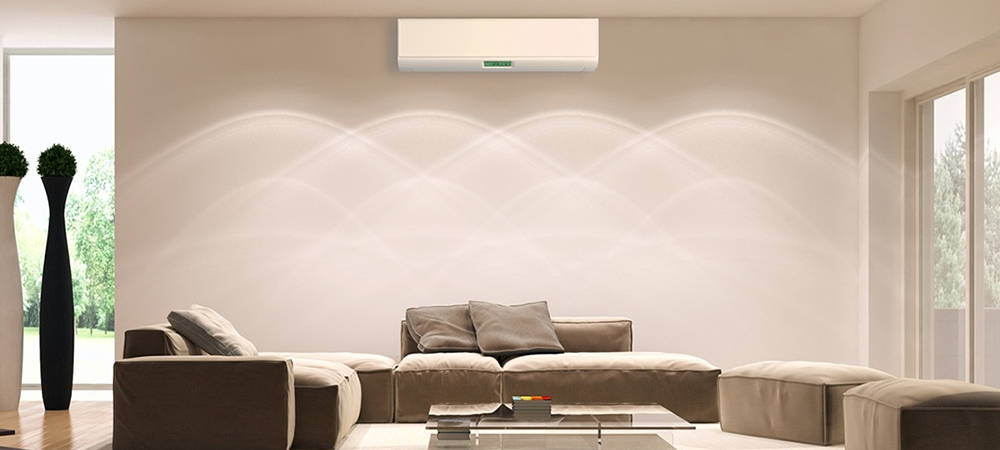 What Are The Benefits of Mini Splits?
A Solution to Hot and Cold Zones in the Home
Even new homes with brand new duct distribution systems can have issues maintaining a balanced delivery of air throughout the home. When the summer sun bears down, it's common to have hot spots in top floor, westward facing rooms. In the Okanagan, the hottest parts of the day are between 2-6pm and those rooms with full exposure aren't going to be as nice as the dark basement or eastern facing rooms. The best solution is to add a mini split heat pump AC unit to help make those spaces more tolerable for living and sleeping. The reality is, those hot spots are also cold spots in the winter, so you're covered with the heat pump during winter months and stay cozy throughout the year.
Energy Savings Over Baseboard Heating
If you've been running baseboard heating through the winter, you know how electrical bills can rack up. The addition of ductwork requires a major renovation, so central air isn't an option for most homes without it. The flexibility of installation makes a mini split system our recommended solution. A single interior head unit can often displace 4-6 baseboards in a main living area, each at approximately 1000 watts. While the savings will vary depending on the home size and layout, the heating costs are often cut by 20%-50%. In ranchers or single-level homes with open plans, a single indoor head unit can adequately heat and cool the entire space.
Mini Splits Are Dual Purpose with Air Conditioning
One other drawback when your home isn't equipped with ductwork is air conditioning in the hot Okanagan summer. For years the only option was to hang an AC unit out of your window. Similar to baseboard heating, a mini split is much more efficient than a window unit. These systems will also increase home security because an open window isn't required.
Improved Air Quality and Quality of Heat
A mini split system provides air circulation that improves indoor comfort in a few ways. First, because of the airflow, the filtration system inside will remove dust and allergens from the air throughout the year. The other advantage of air circulation is that it will provide more consistent temperatures throughout the home as opposed to warm and cool spots created by baseboards.
Create Climate Controlled Zones
In a home with multiple mini split heads, each one can be zone controlled for that particular space. This can offer further energy savings if units are switched off in infrequently used areas.
Energy Efficiency Rebates
While mini splits will require an upfront investment, there are incentives beyond the savings on energy bills. FortisBC offers energy savings rebates of $1,200 on a single head installation and $2000 on an installation that uses two or more units.
Interested in discussing a mini split system in your home? Contact us for a free estimate.