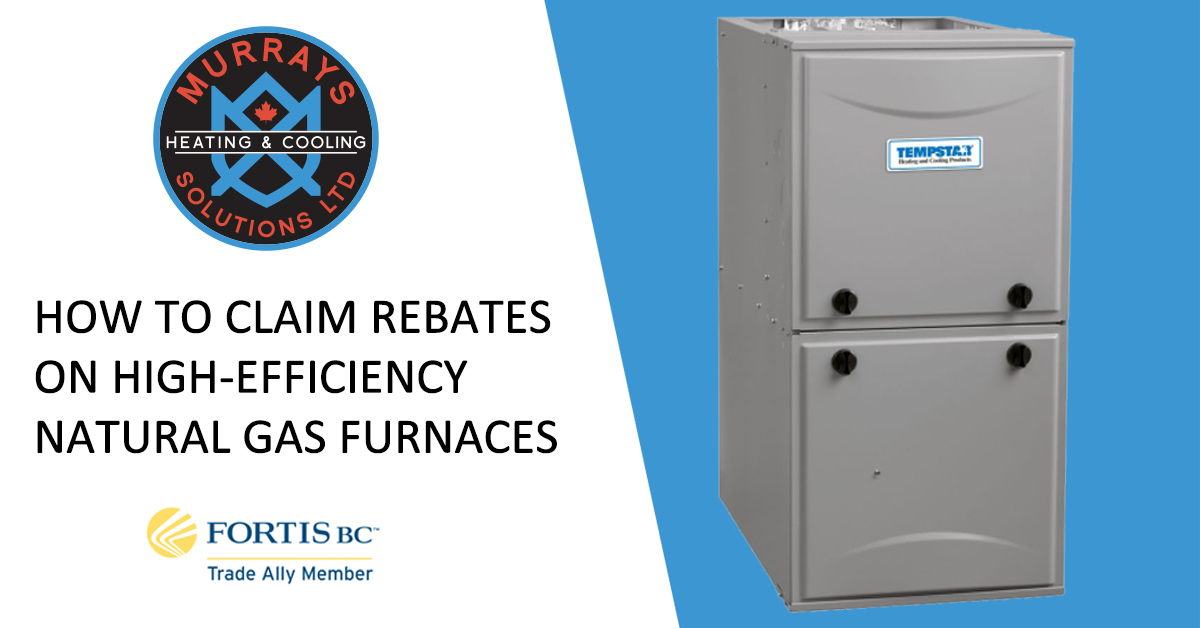 Is your furnace nearing the end of its lifespan? At a certain point, maintenance on an older furnace will actually become more costly than upgrading to a newer model.
Beyond the maintenance factor, there are some huge energy-saving advantages to upgrading to a newer high-efficiency gas furnace. Most furnaces installed before 1990 are lower-efficiency models that average between 60 and 70 percent. New furnaces range from 95 to 99 percent efficiency. If you've been considering adding air conditioning, your old furnace may also not be effective enough at distributing air. We've written about this in more detail here.
Wondering if you qualify for the rebate?
Here's a list of eligibility requirements we've simplified for homeowners in the Kelowna area:
1. You must have an existing FortisBC account.
If you are making the switch from electric, wood, propane, or oil, the rebate unfortunately won't apply.
2. The home must be a year-round primary residence on a permanent foundation.
3. Upgrades must be installed by a licensed heating contractor.
4. The new furnace must be your primary heating source.
5. The existing natural gas furnace must be at least 10 years old.
6. Warranty replacements or emergency replacements aren't eligible.
In order to claim your rebate, your furnace has to still be operational. So it's important not to wait too long until your furnace completely stops working.
7. Rebate applications must be submitted within 6 months of the invoice date and the model number of the furnace must be on the eligible list.
All new natural gas furnaces we install are eligible. We can advise you of the efficiency ratings and rebates available for each.
The full detailed requirements are available on the FortisBC website.
How much will a new furnace qualify for?
There are two potential rebates for upgrading your furnace. More basic high-efficiency furnaces offering efficiency from 95-96.9 will qualify for a rebate of $800. More advanced models offering efficiency of 97-99% will qualify for the maximum rebate of $1000. We install Honeywell WIFI connected thermostats with all of our new furnaces, which makes you eligible for an additional $150.
Interested in learning more about a furnace replacement? We're a member of the FortisBC Trade Ally Network and can help you along the way. Contact us for a free estimate or click here to learn more about our furnace installations.
Interested in financing? Find out financing details and prequalify here in 5 minutes.