If your home heating and cooling system is aging or a major component has quit altogether, it can be tempting to only change a furnace or an air conditioner. There is a larger upfront cost to replacing both at the same time, but there are a few good reasons to consider it.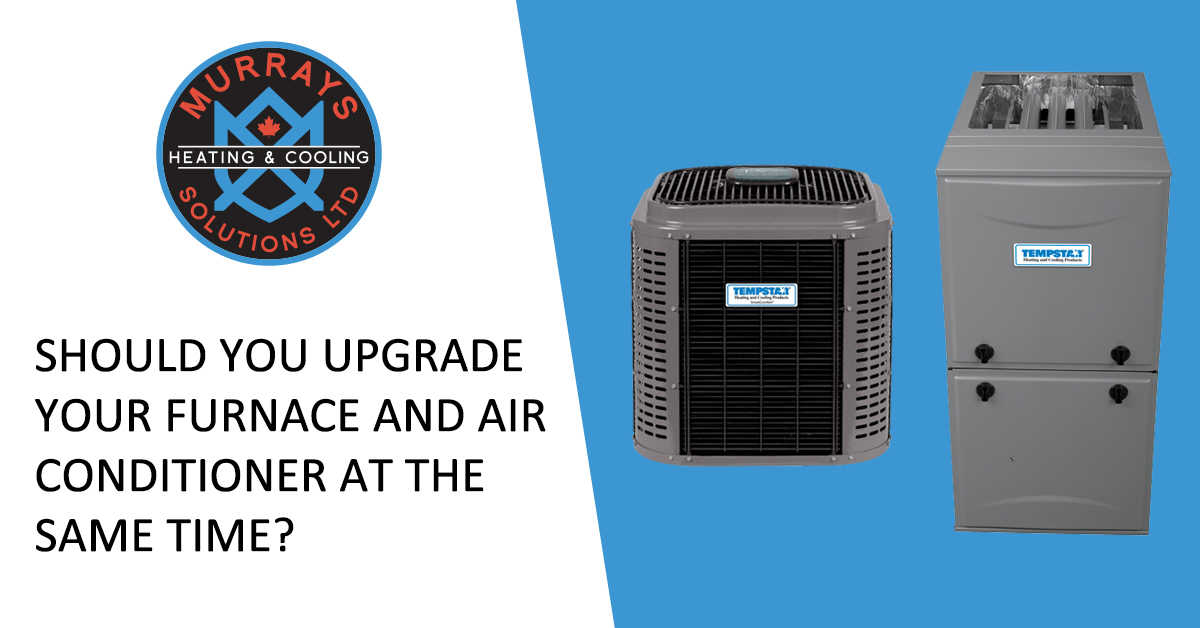 Installation Cost Savings
There is work efficiency for an HVAC technician to replace both a furnace and air conditioner at the same time. This can be a significant reduction in your installation costs, particularly if your home requires a complex installation. If you replace one of your major units and the other breaks down shortly after, it could end up costing significantly more combined.
Parts Work More Efficiently in Unison
The furnace and air conditioner work together and utilize each other's components. When you try to pair a new, efficient unit to an older unit that isn't very efficient by modern standards, one can drag down the efficiency of the other. This can lead to much higher operating expenses than if both are replaced. The only way to guarantee that a component works at its rated efficiency from the manufacturer is to pair it with a matching new unit.
Efficiency of New vs Old Units
If we look at just a furnace or AC on their own, there have been major efficiency advances in the past decades. For example, most furnaces made before 1990 are lower-efficiency models that average between 60 and 70 percent efficiency. New high-efficiency gas furnaces range from 95 to 99 percent efficiency. Imagine the impact a 20-30% increase in efficiency could have on your bills.
Replacing One Unit Could Lead to Premature Breakdowns
Imagine you're in the best shape of your life and you go for a jog in broken down, old shoes. You end up working harder and could even risk injury. The same is true in your HVAC system. For example, an old air handler may not be capable of keeping up with modern components and cause undue stress on the system.
You Can Reserve an Air Conditioner Before Demand Spikes
Summer heat waves combined with manufacturing delays can catch a lot of people off guard. In 2021, the heat wave across Western Canada and the US created an extreme demand that equipment suppliers just couldn't keep up with, no matter what brand of equipment you decided to go with. Installing an air conditioner in the off season is the best way to ensure you're covered when a heat wave comes. 
If your home heating & cooling system is nearing the end of its lifespan or not running efficiently, contact us for a free quote.
Until Mar 1, 2023, we're offering a free Honeywell smart thermostat and your first year of warranty-approved maintenance free (no service contract) when you install a furnace and air conditioner combo. Plus, all new furnaces are eligible for $1150 in energy saving rebates from FortisBC.